Safe.Sterile.
Packing
From the raw product to the ready-for-sale medical device – we ensure highest quality at utmost safety.
100% service from one source: That's what inpac Medizintechnik has proven for 15 years.
We'll find your solution.
Custom-made, fast, economical.
Simply competent.
It's a pleasure to help you
Simply competent: our team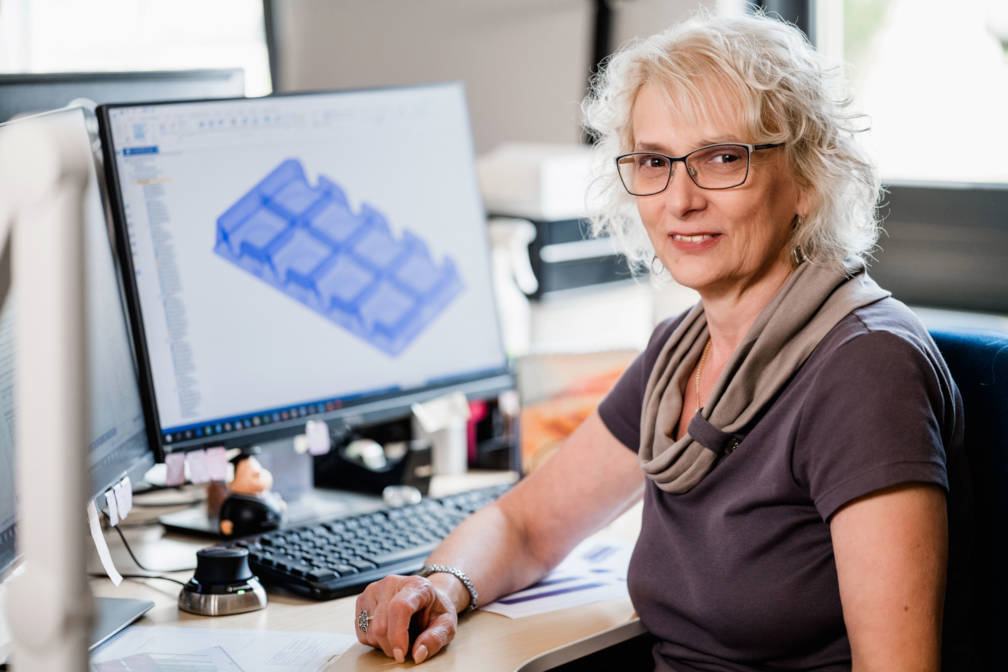 Katalin Varadi  

Construction & packaging design
The design of the customer-specific blister packs and the definition and construction of the tools are her responsibility. In addition to maintaining and ordering the project-specific tools in the ERP system, she accompanies the project right through to production readiness. She brought to inpac ten years of experience in mechanical engineering and automation technology.

Her hobbies are creative design, hiking and cycling.
We take care of our costumers
more than
350
validations per year
5000 m²
Production and office space
1700 m²
ISO Class 7 clean-room space
The right address
for deliveries
and visits
inpac Medizintechnik GmbH
Neureutstraße 4
75217 Birkenfeld / IKG Dammfeld (Industrial park)
Telefon +49 (0)7082 9457 0
Telefax +49 (0)7082 9457 77
info@inpac-medizintechnik.de